Short Stories In Spanish For Beginners
Level-up your Spanish in 30 days so you can start having confident conversations in Spanish.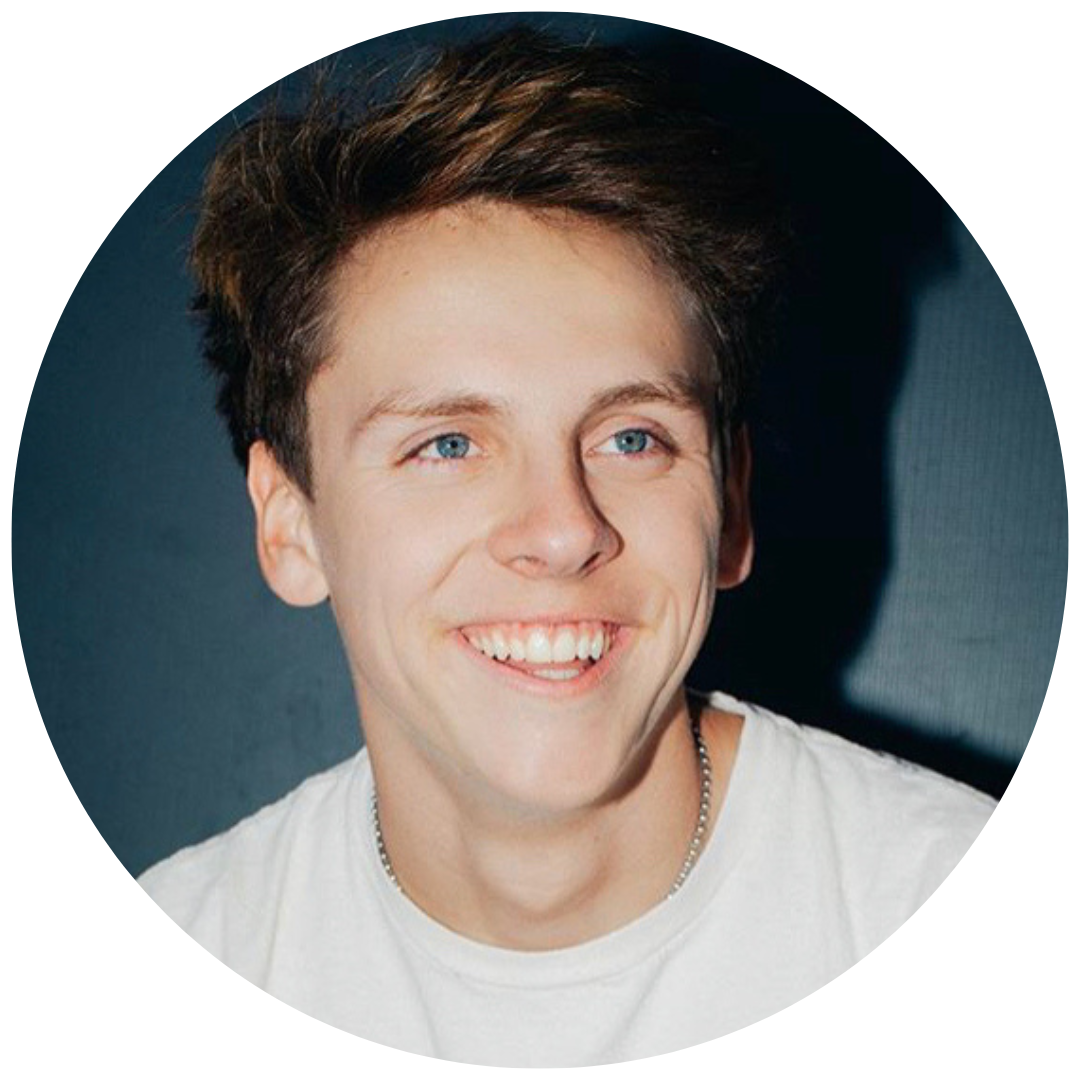 "I can't express how much easier it is to learn a subject when you enjoy the person helping you learn it. Do yourself a favor, finally learn the language you've been wanting to, and learn it from a great guy." - Jacob Bertrand, Netflix Actor

Trusted by students from: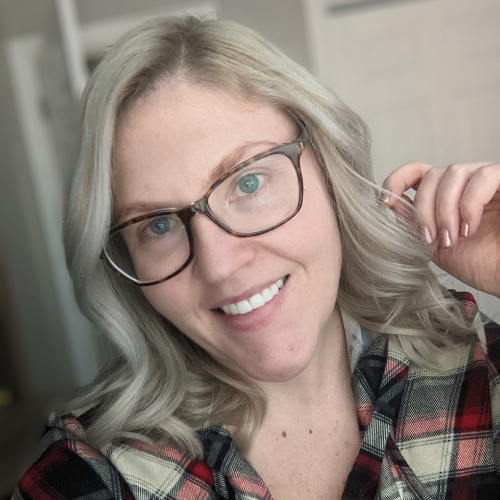 Jodi S.
-
Hair Stylist
I look back to where I was and where I am now, and I've made great progress. I'm excited to continue learning with Nate! Nate, ¡eres buena onda! ¡Gracias por todo! (And if you're reading this, let go of the doubts and join his course!)"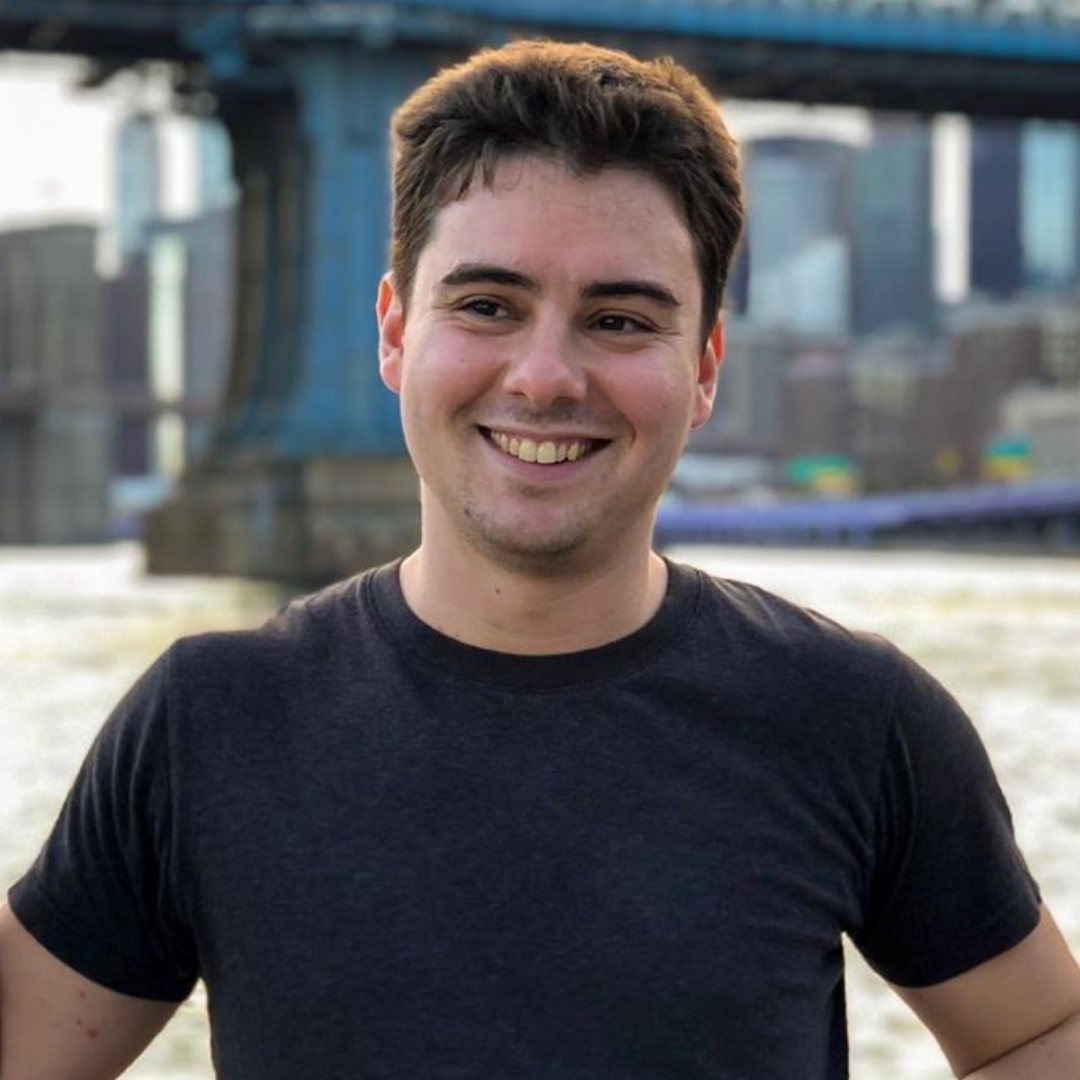 XiaoMaNYC - 5M+ YouTuber
"I've never met a gringo with such mind-blowingly good Spanish as Nate. But beyond that, he's a really excellent and patient teacher, which I can say from personal experience!"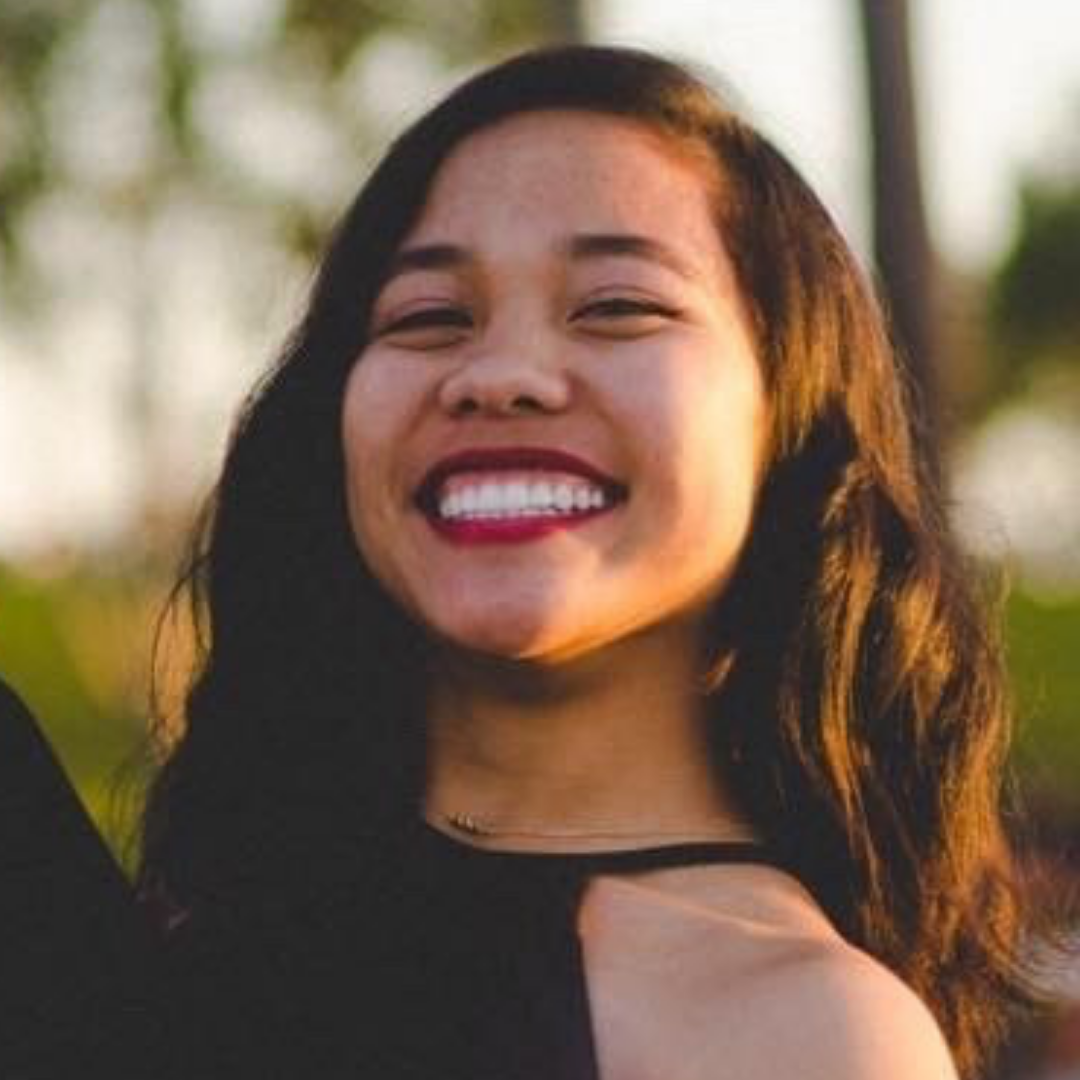 Claudette M. - USC Med Student
"I've taken a few semesters of Spanish classes at my college, but using Nate's course helps me facilitate my knowledge to a whole other degree. I've become more comfortable with the language and I've learned to love the journey!"

Sklyer S. - Church Chaplain

Check out Skyler's review of the course.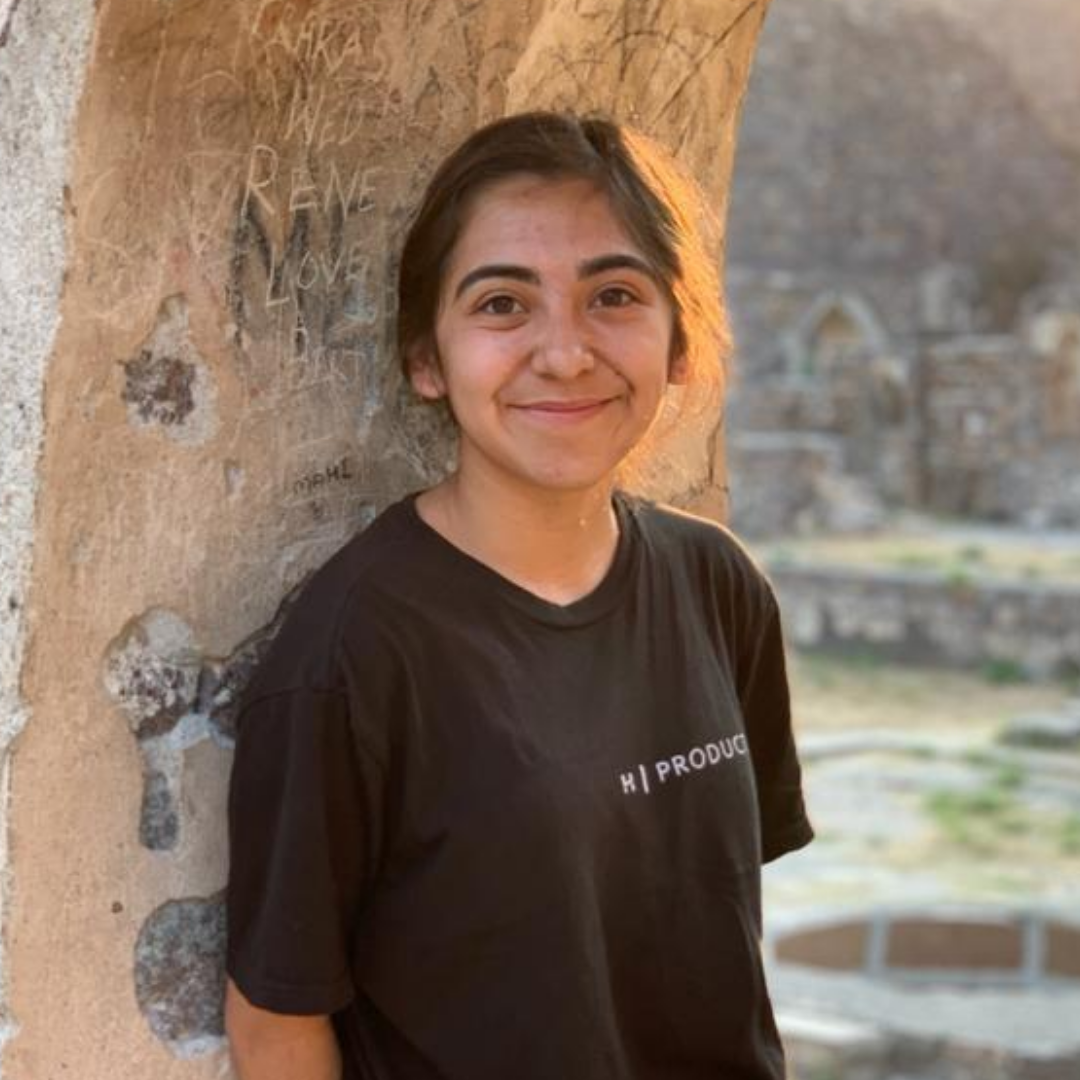 Ariana H. - Waitress
"If you are looking to not only learn Spanish, but to fall in love with the language, take this course! Nate makes learning Spanish enjoyable with his upbeat personality and positive spirit. His deep appreciation for the language is inspiring and contagious."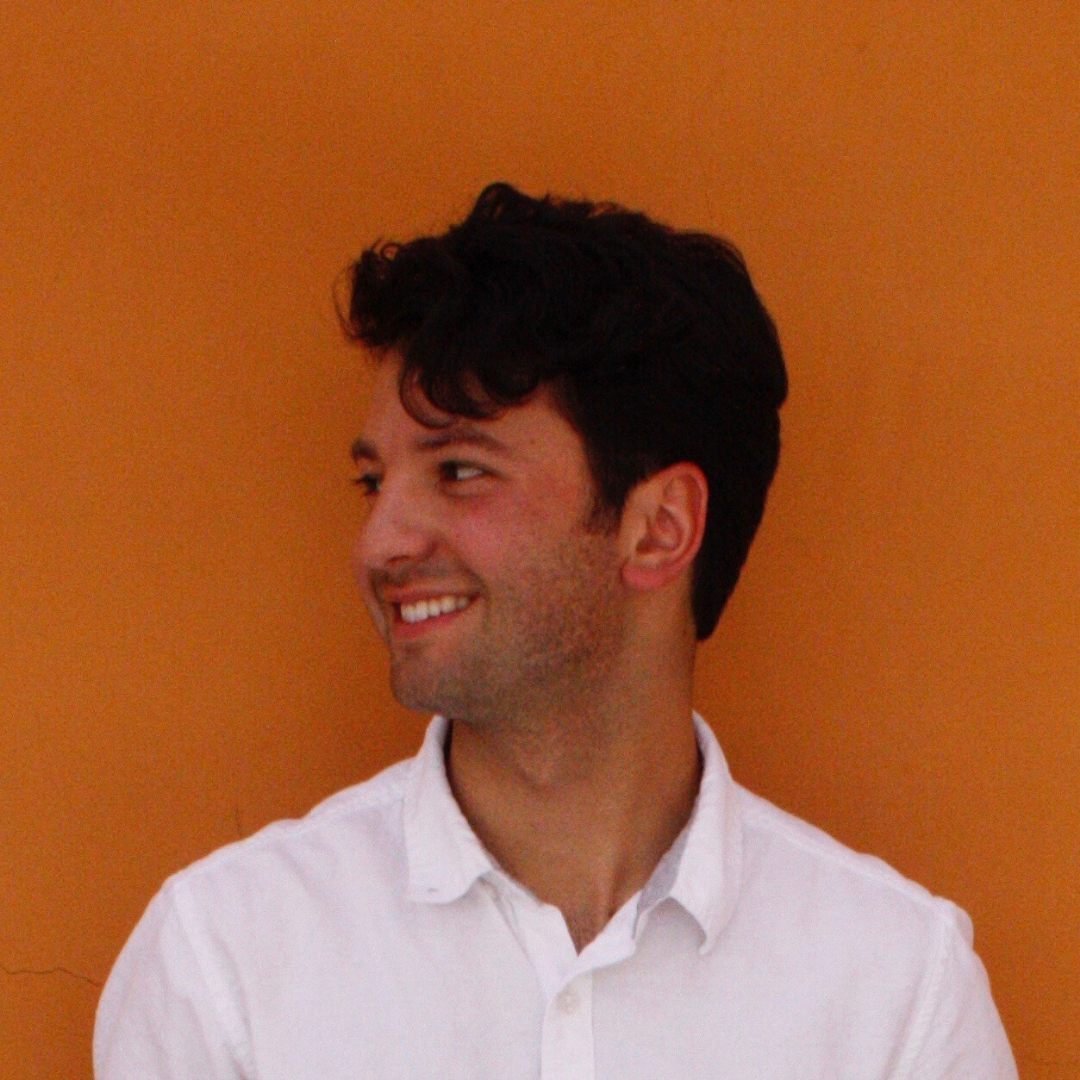 Caden H.
-
NYU Graduate
"You won't find a more committed teacher than Nate. His lessons provide students with a comprehensive set of vocabulary and skills to use long after you've completed the course."
Sara J. - UC Irvine Graduate
"Nate is an awesome teacher. Since he learned Spanish as a second language, he understands where his students are coming from and knows what teaching methods work best for non-native speakers. Thank you Nate!"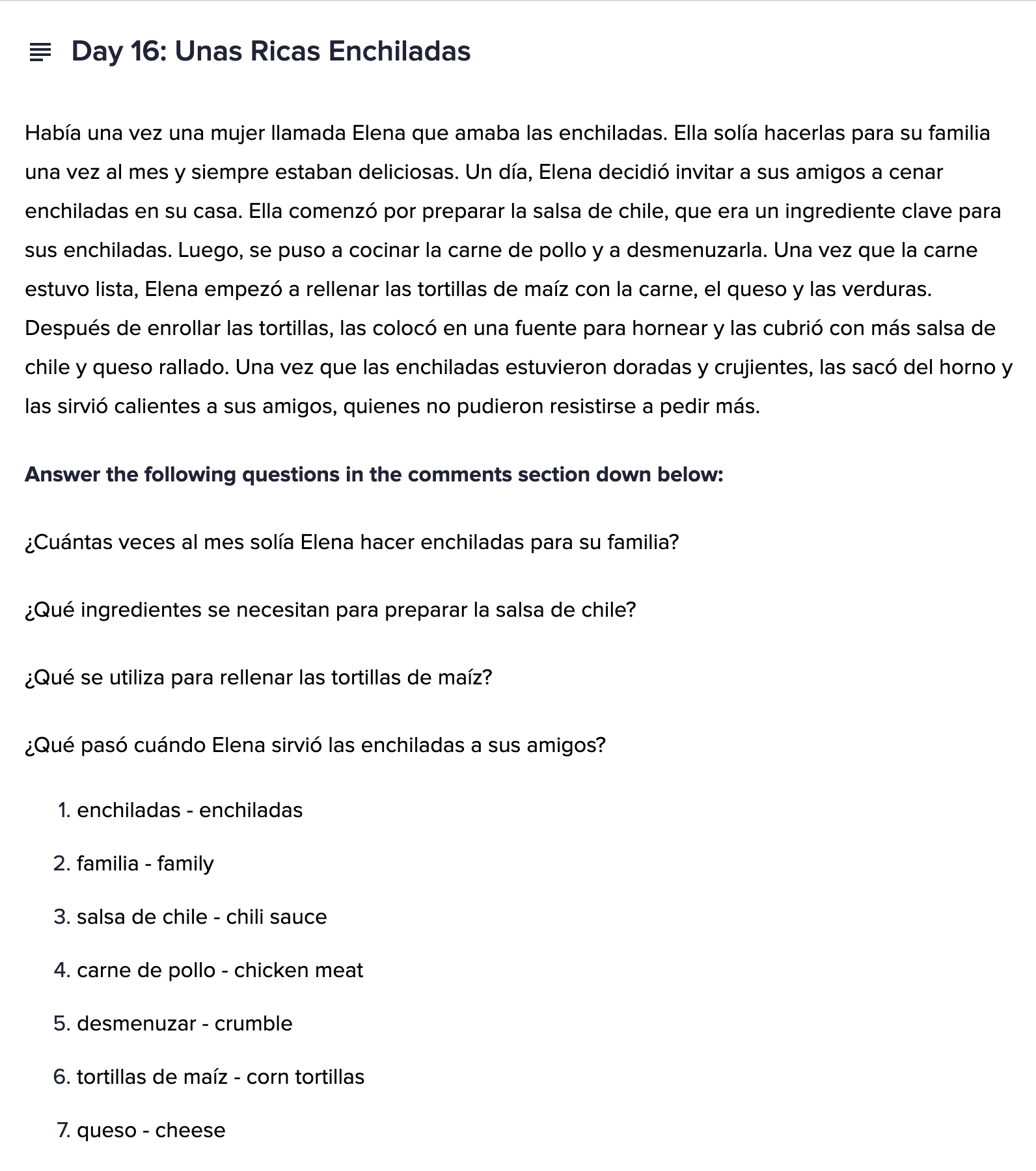 30 Short Stories In Spanish
(+10 Bonus Stories)

Read one new story each day, along with custom questions and vocabulary for each one.

Private Community

Speak Spanish with your peers in our exclusive community. Ask questions, share success stories, and be part of an engaged learning group.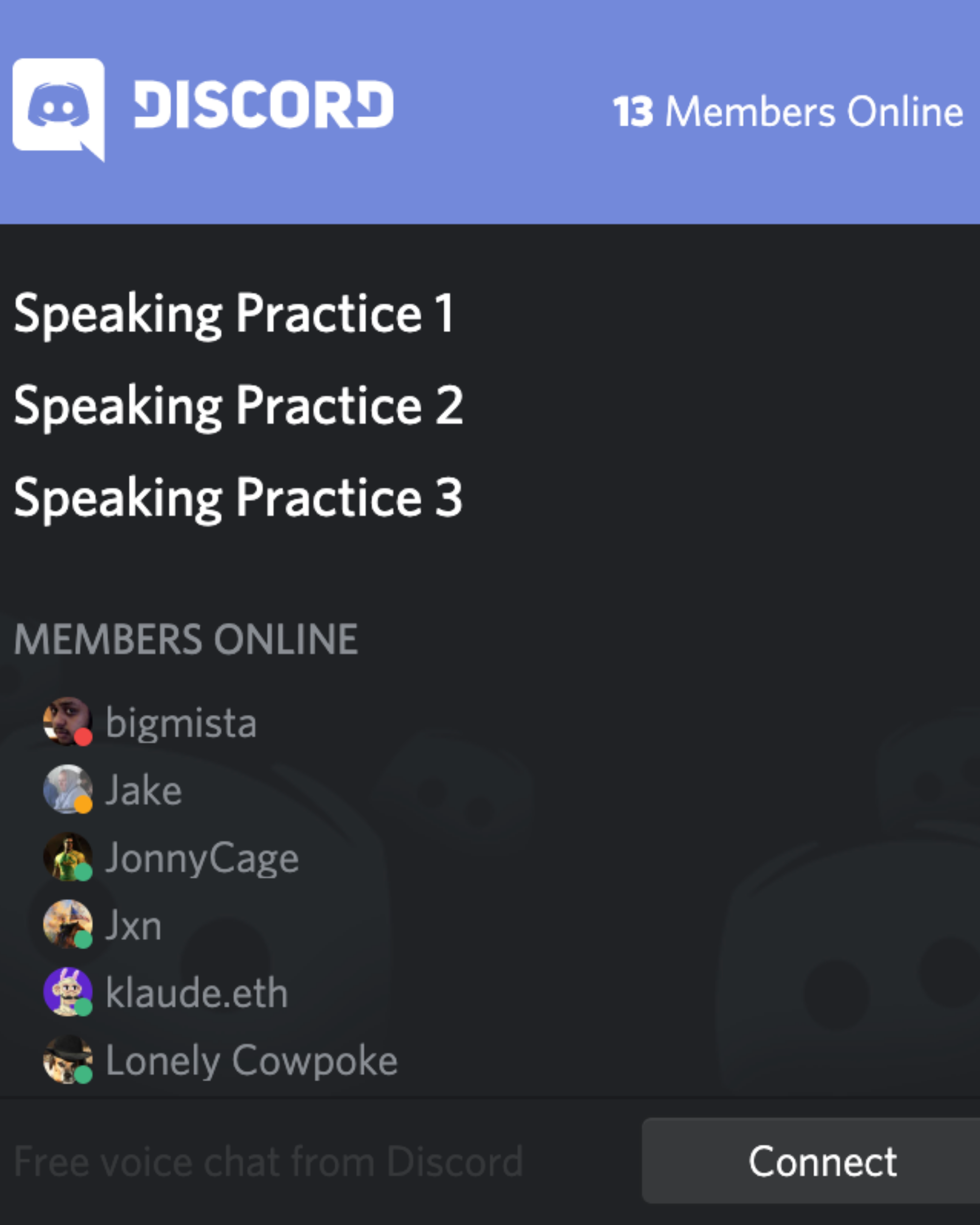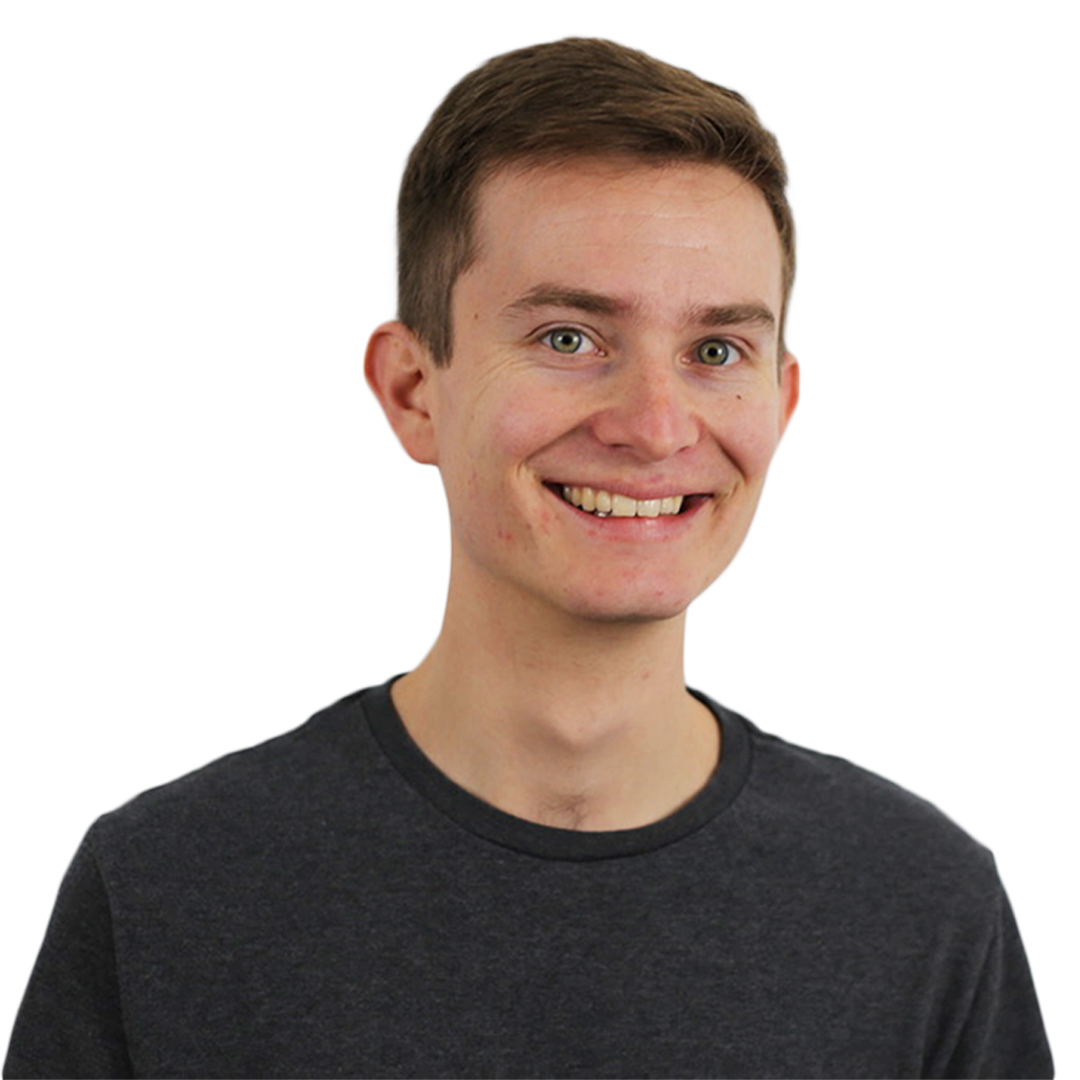 Virtual Mentorship

Interact with Nate within the course and in our private Discord community.
Tam Pham
- Author & Writer at TamPham.co
"I wanted to learn Spanish again for the first time since high school and just started to build my own self-study plan. But I came across the charming videos on Nate's YouTube channel and saw that he had a Spanish course for people exactly like me. I took a leap of faith and I swear, I felt like I understood more Spanish in one week than the entire month that I had spent trying to figure out everything on my own. It felt like sitting down with my smart friend and listening to him teach me the 80/20 of what I needed to know about Spanish. This course made it easy for a busy person like myself to learn Spanish efficiently while still having fun! I would highly recommend this course—muy bien hecho!"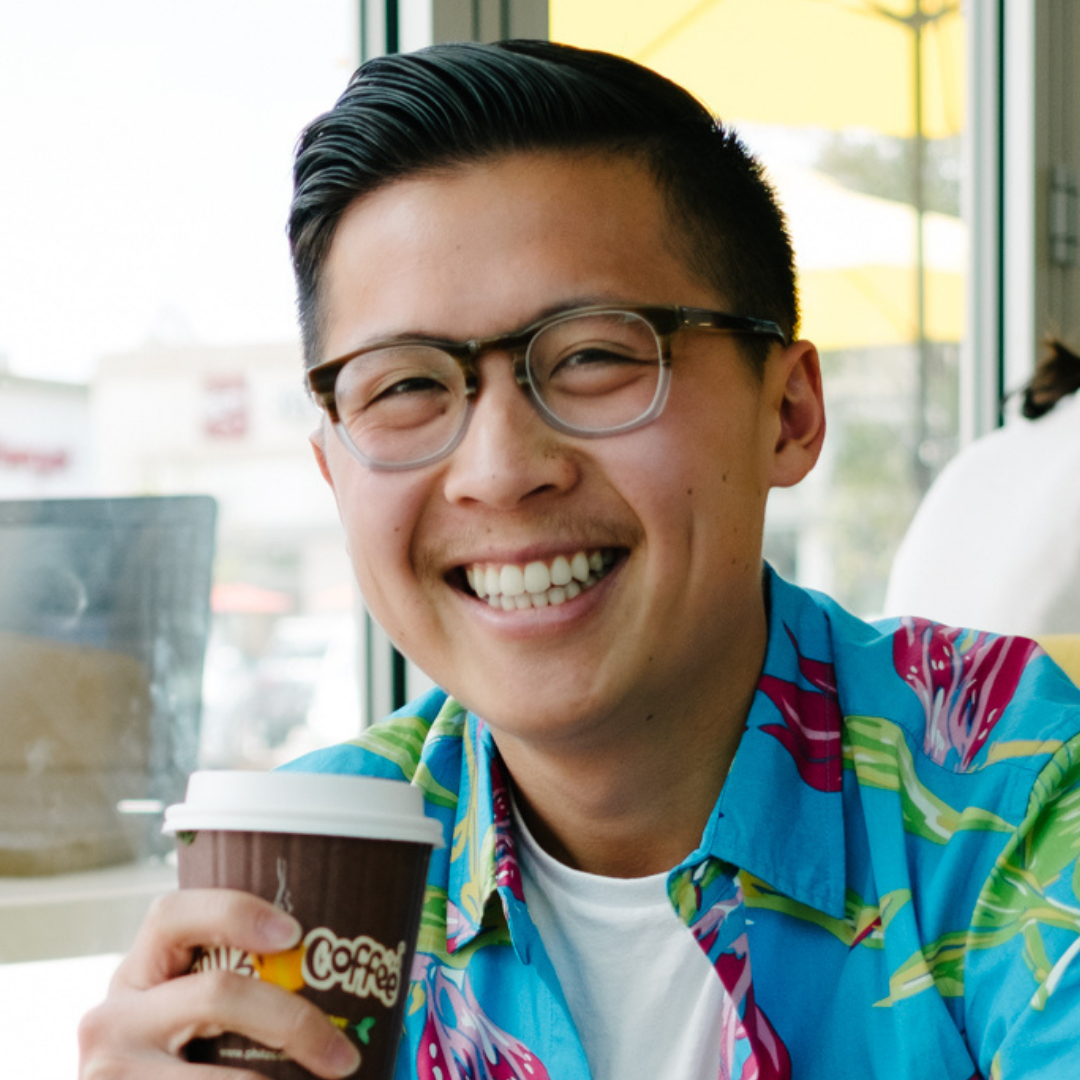 FLUENCY CHECKLIST
(VALUE $19)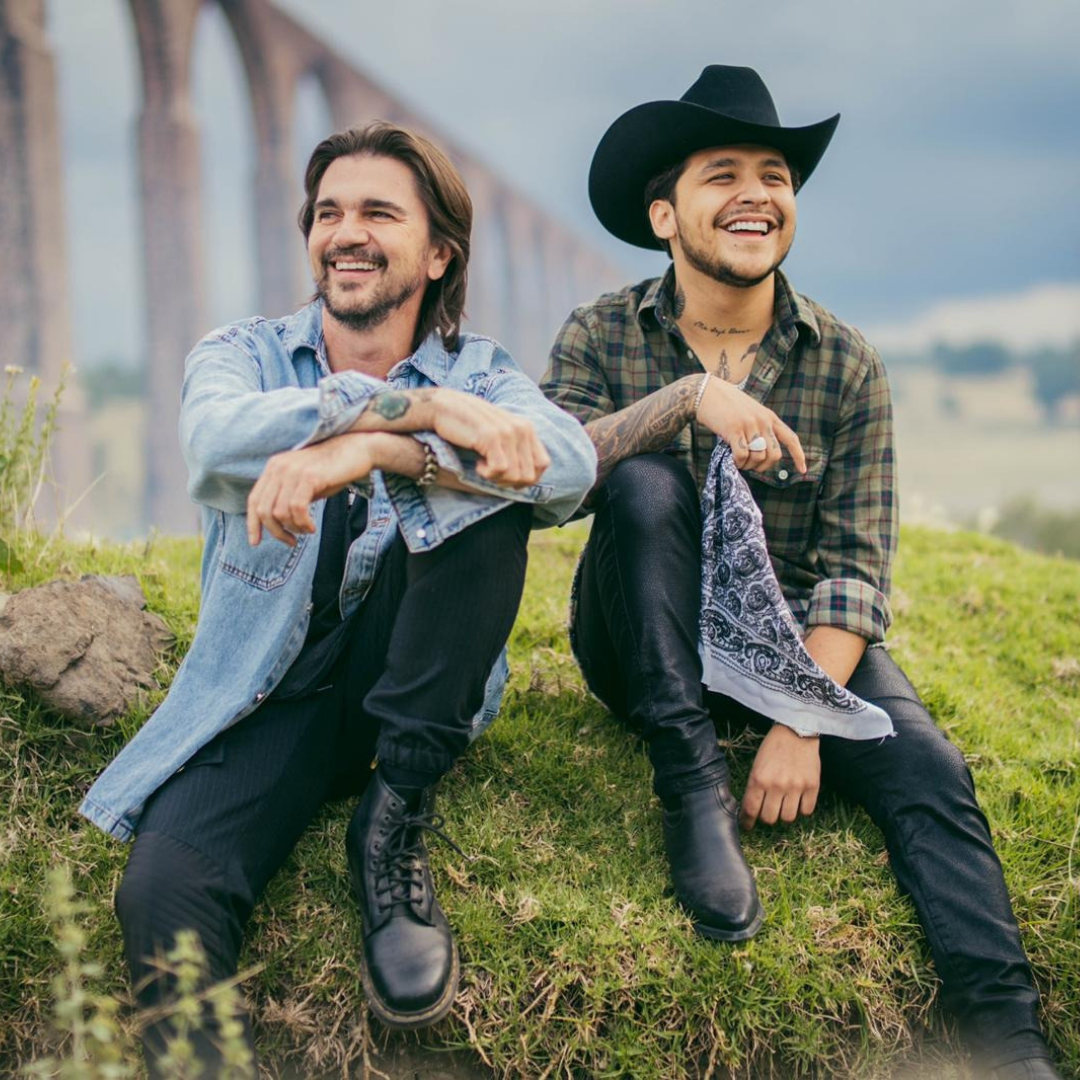 MY SPANISH PLAYLIST
(PRICELESS!)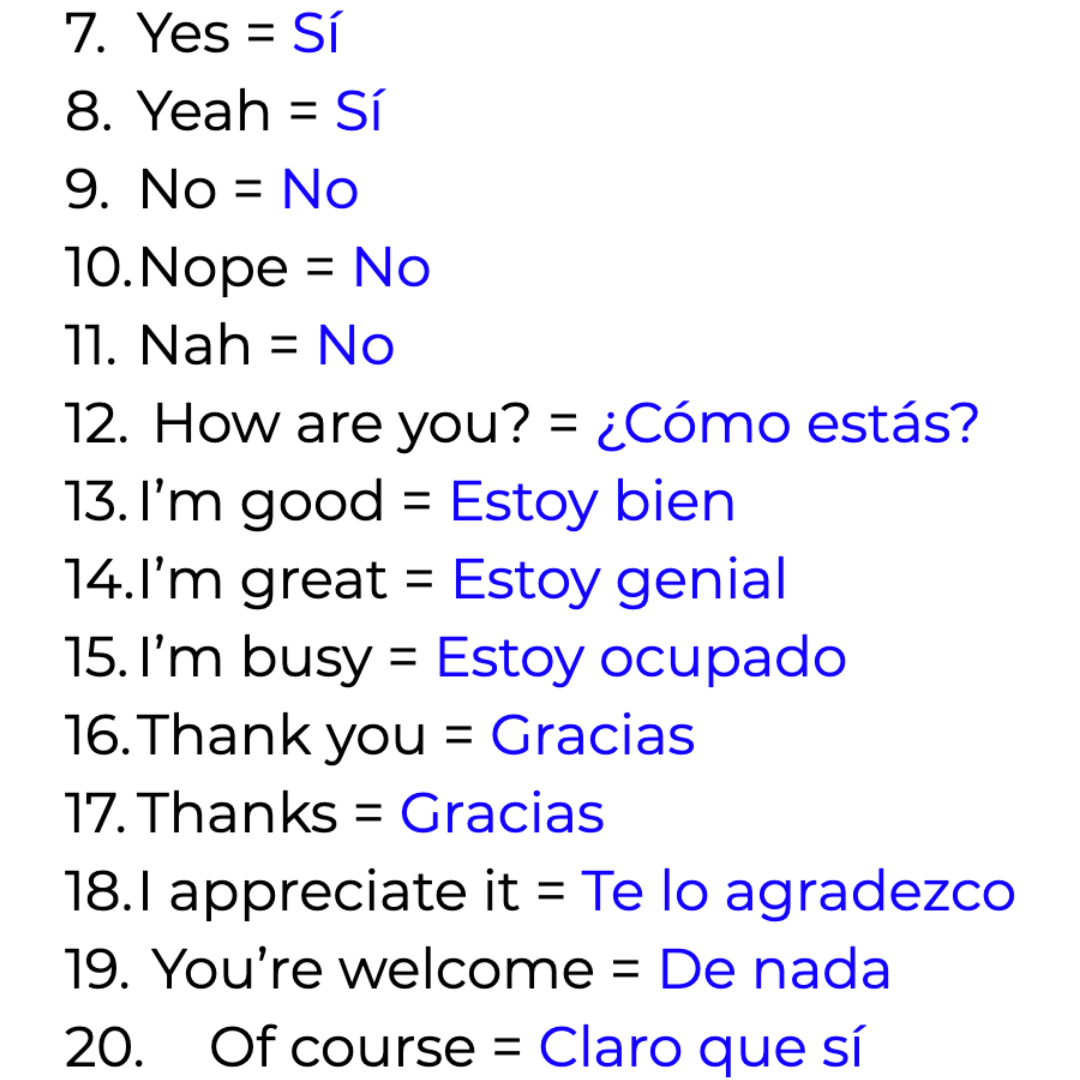 500 WORDS IN SPANISH
(VALUE $47)

Have Questions? Send Me An Email!